As the seasons change, our bodies and mental state change, too. The Kroma 5-Day Reset helps your body gently transition into each season, while also combatting any challenges brought by the seasonal change. Strengthening immunity, boosting mood, increasing hydration, and improving sleep are just a few of the benefits of Resetting seasonally. Setting aside time to Reset at the begging of each season is one of the easiest ways to enrich your overall physical and mental well-being.
How to Know When It's Time for a Reset
Our bodies initiate detoxification processes every day. But life is complex and we are inevitably exposed (or expose ourselves!) to toxins like environmental pollutants, harmful chemicals, and our own less-than-stellar food choices.
Signs like indigestion, bloating, gas, fatigue, headaches, irritability, food intolerances, stubborn weight gain, skin issues, lack of energy, brain fog, intense sugar cravings, and low sex drive are some of the ways our body lets us know we're in distress. When these symptoms are severe, our bodies can greatly benefit from a Reset.
Seasonal Resetting Schedules
There are various schedules for seasonal Resetting, depending on your needs, habits, and local climate. A simple way to seasonally Reset is to Reset on the first week of the new year, and then Reset every 3 months after that, for a total of 4 times a year.
You can also plan your Resets around the seasonal equinoxes. Following this schedule, you would Reset during the weeks of December 21st (winter), March 20th (spring), June 21st (summer), and September 23rd (fall).
If you want to plan around the start of the seasons where you live, the Resets likely won't be exactly 3 months apart, and that's okay! What matters most is to listen to your body and plan according to your personal needs.
Benefits of Resetting Seasonally
The Kroma Reset floods your body with nutrition, giving your system a chance to eliminate the things that disrupt optimal health. Over time, this process can have a long-term positive impact on well-being. Resetting seasonally is the best way to support your body, mind, and spirit, and here are eight reasons why:
1. Reboots Your Microbiome
Our gut microbiome changes over time, often resulting in uncomfortable symptoms like bloating. A Reset can revamp your microbiome in less than a day by feeding good bacteria and flushing bad bacteria.
The Broths in the Reset are especially good for your gut, as they're rich in prebiotics, probiotics, and amino acids from red miso, turmeric, Chocho plant protein, and more than 10 veggies and herbs.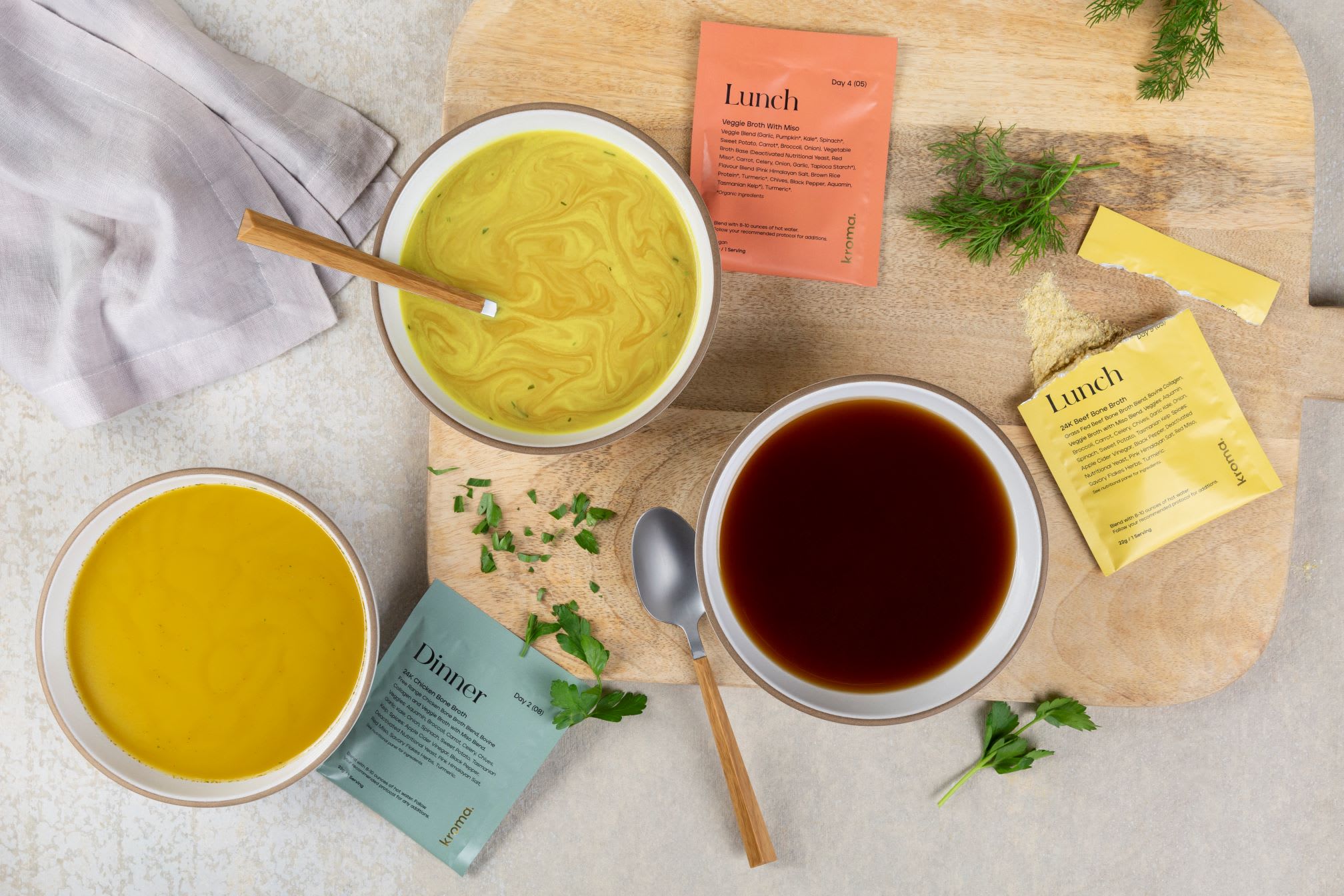 Resetting helps to kick cravings for sugar, salt, and processed foods by replacing them with healthy, nutrient-dense, whole foods. However, you don't have to completely abandon sweet foods as the Kroma 5-Day Reset includes our OMG Cookie Butter which is the perfect low-sugar treat for when you need a little boost. Rich in healthy fats and antioxidants, it combines the flavors of coconut, goji, and cinnamon with the natural sweetness of maple sugar, lucuma, and monk fruit. The Kroma Reset helps you shake bad cravings without depriving you of delicious, flavorful foods.
3. Revamps Your Metabolism
One of the best ways to boost your metabolism is to eat healthy, light, nutrient-rich foods throughout the day, instead of eating three heavy meals with long breaks in between. The Kroma 5-Day Reset incorporates this healthy schedule by providing 11 superfoods and beverages to keep you satiated from morning to evening.
By combining the 5-Day Reset's metabolism-boosting ingredients (like MCT Oil, cayenne pepper, and matcha!) with the recommended balanced eating schedule, you'll likely see natural weight loss and balanced blood sugar during the program.
The 5-Day Reset combines fatigue-fighting superfoods with natural caffeine to provide sustained energy that sticks around even after your Reset is over. Plus, the superfoods in the Reset are easy to digest — meaning your body can work more efficiently — leaving you feeling well-rested and energized.
For those that need a little pick-me-up in the morning, the Beauty Matcha Latte has natural caffeine and L-theanine, an amino acid that relieves stress and promotes slow-releasing caffeine, resulting in more long-lasting, sustained energy.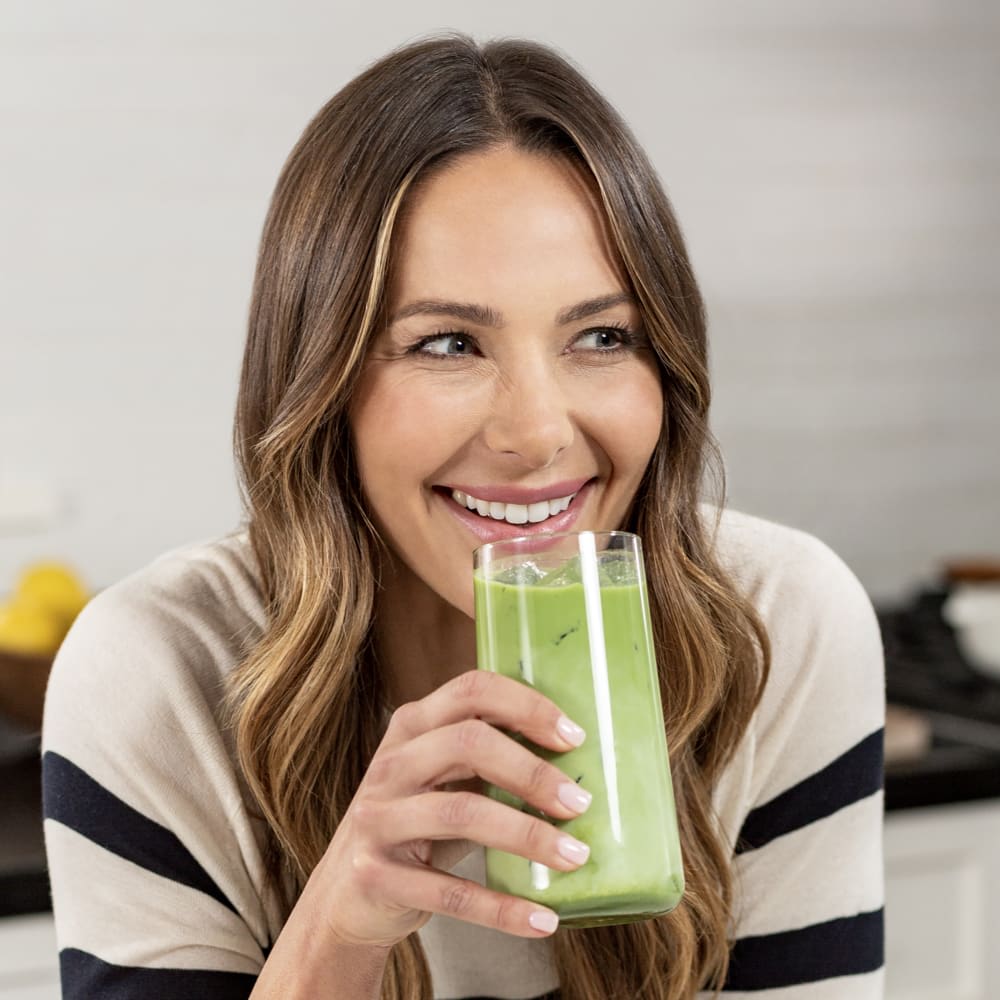 Ridding your body of toxic substances, like processed foods and alcohol, helps to reduce overall inflammation in the body. By Resetting, you can assist your body in flushing these toxic substances while also incorporating healthy superfoods full of vitamins and minerals into your diet. It's important to keep these healthy eating habits even after your Reset is over, which is why we recommend Kroma's Daily Essentials as an easy way to include superfood nutrition in your everyday routine.
Say hello to mental focus, concentration, and clarity! By taking the stress out of planning breakfast, lunch, and dinner, you can spend more time focusing on yourself and your goals for the day. Plus, the Kroma 5-Day Reset helps promote brain health with mind-boosting ingredients like reishi, cacao, ashwagandha, and MCT oil.
7. Increase Nutrient Absorption
When digestion improves, so, too, does the absorption of vitamins and minerals. When you transform your microbiome with healthy foods and eating habits, you make it easier for your body to absorb nutrients and expel toxic substances. Your body no longer has to spend tons of time and energy digesting processed foods, and instead can focus on getting the most out of the nutrient-rich superfoods you provide.
The Kroma Perfect Fast Tea is a simple way to end the day while calming your appetite and promoting efficient digestion with turmeric and ginger.
Resetting seasonally helps us get back on track with our mental, physical, and spiritual habits. It promotes mindful eating, physical activity, and soulful introspection for a whole-body transformation with lasting benefits. When you feel like you've fallen out of a good lifestyle, the Kroma 5-Day Reset is there to help you find your way back with a rewarding, good-for-you wellness ritual.
Resetting seasonally has a myriad of benefits for the body, mind, and spirit. Rather than Resetting once and hoping you keep with the healthy habits, Resetting seasonally helps you remind yourself to prioritize healthy habits and whole-body wellness.
Plus, it's a great way to combat the side effects that come with seasonal changes and enter into each season on a positive note.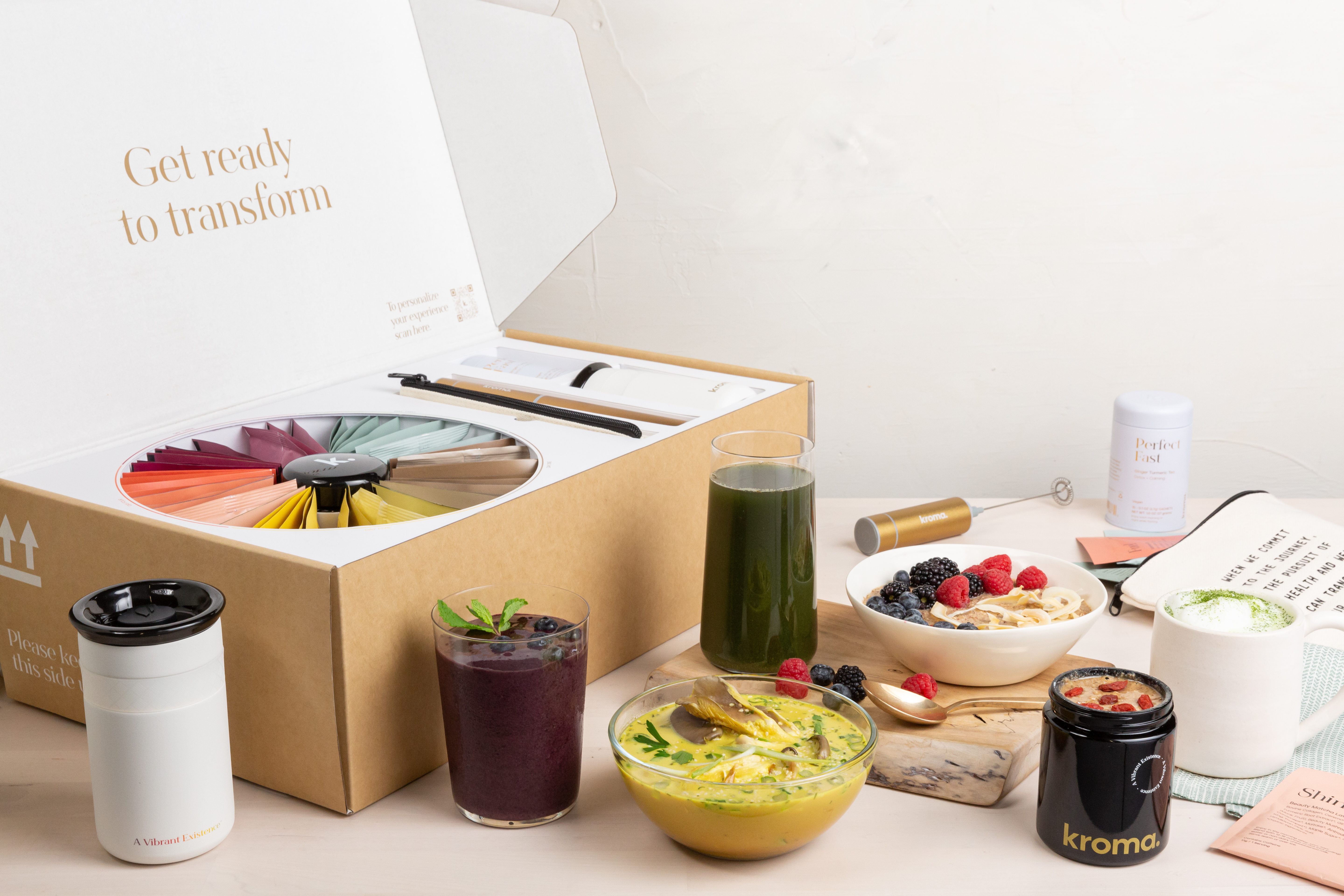 The Kroma Deluxe 5-Day Reset is an excellent place to start. Packed with nutrient-rich superfoods and a set of cute accessories, it's a great way to begin regular Resetting. To make regular Resetting easy, we offer a Subscribe and Save 10% program for our Resets. You can choose to have a 5-Day Reset Refill sent to you every 30, 60, 90 (recommended), or 120 days after your initial Reset. It's the simplest way to ensure you never get too off track with your healthy habits.