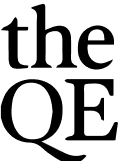 "The most delicious nonperishable reset on the market."
"Perfect ingredients that give you more than enough energy to tackle your day."
AMY SCHUMER
"We shouldn't have to choose between effectiveness and deliciousness when it comes to healthy living. With Kroma 
we can have both."
DR. WILL COLE
"It's so delicious and you feel so good on it. They are probably my number one wellness essential for fall."
GWYNETH PALTROW
"As a woman who is serious about her fitness and wellness, it's what my life was craving."
LAUREN MAILLIAN
How it Works
1. Plan Your Program
Choose a Reset program and customize for dietary preferences & activity level. Commit to a start date.
2. Start Your Reset
Reset with a schedule of 10 daily servings of nourishing superfoods and beverages.
3. Integrate Daily Essentials
Post Reset, continue choosing vibrance. Integrate your favorite Kroma products into daily life.
Naturally Superior
Dairy-Free Gluten-Free
Non-Perishable Non-GMO
Organic Ingredients
Meet the Maker
The Kroma 5-Day Reset was developed by Beaming founder and health and wellness pioneer Lisa Odenweller. Lisa's personal mission to empower people on their transformative health journey led her to the forefront of the global superfood movement and a revolutionary new approach to the detox process. A nutrition visionary known for "making healthy taste amazing," Lisa's latest creation combines a full spectrum of nature's most powerful superfoods into a sustainable wellness lifestyle carefully formulated to restore and revitalize you in mind, body, and spirit.