Acai (pronounced ah-sigh-ee), that beautiful magenta berry that you've seen blended into bowls and smoothies, isn't just flavorful and nicely colored. This functional fruit is packed with so many health benefits that it's no wonder that acai's popularity has skyrocketed in recent years.
Whether you're looking to support your immune system, seeking an antioxidant boost, or need to add some fiber to your diet, acai is a delicious superfood that can support your health and wellness. Perfect for athletes, parents, and busy professionals, acai can be incorporated into bowls and smoothies and taken on the go with the simplest amount of preparation.
Keep reading as we explore what acai is and how you can incorporate this superfood into your diet for maximum health benefits. Further, we'll share some of our favorite recipes from Kroma Wellness that bring acai's flavor and functionality to the forefront.
Acai comes from the acai palm tree, a plant native to South and Central America. Used historically by indigenous peoples of the region as a food source, acai has been more popularly incorporated into health and wellness communities across the past few decades.
This superfood can be easily blended into a pulp or powdered and incorporated into smoothies and bowls alongside other delicious fruits, nuts, and seeds.
What Are the Health Benefits of Acai Berries?
The health benefits of acai range from immune support to an antioxidant boost. While this grape-like fruit tastes delicious and brings a color like no other to bowls and smoothies, its health benefits are the real star of the show. Below, we detail some of acai's most noteworthy health benefits and how you might best incorporate acai into your diet.
Our newest smoothie, the Blueberry Immunity Smoothie, is a great starting point when thinking about acai's health benefits. Not only does this smoothie have Chocho protein — an unprocessed plant protein from Ecuador — but it's packed with antioxidant-rich blueberries, goji berries, and Camu Camu.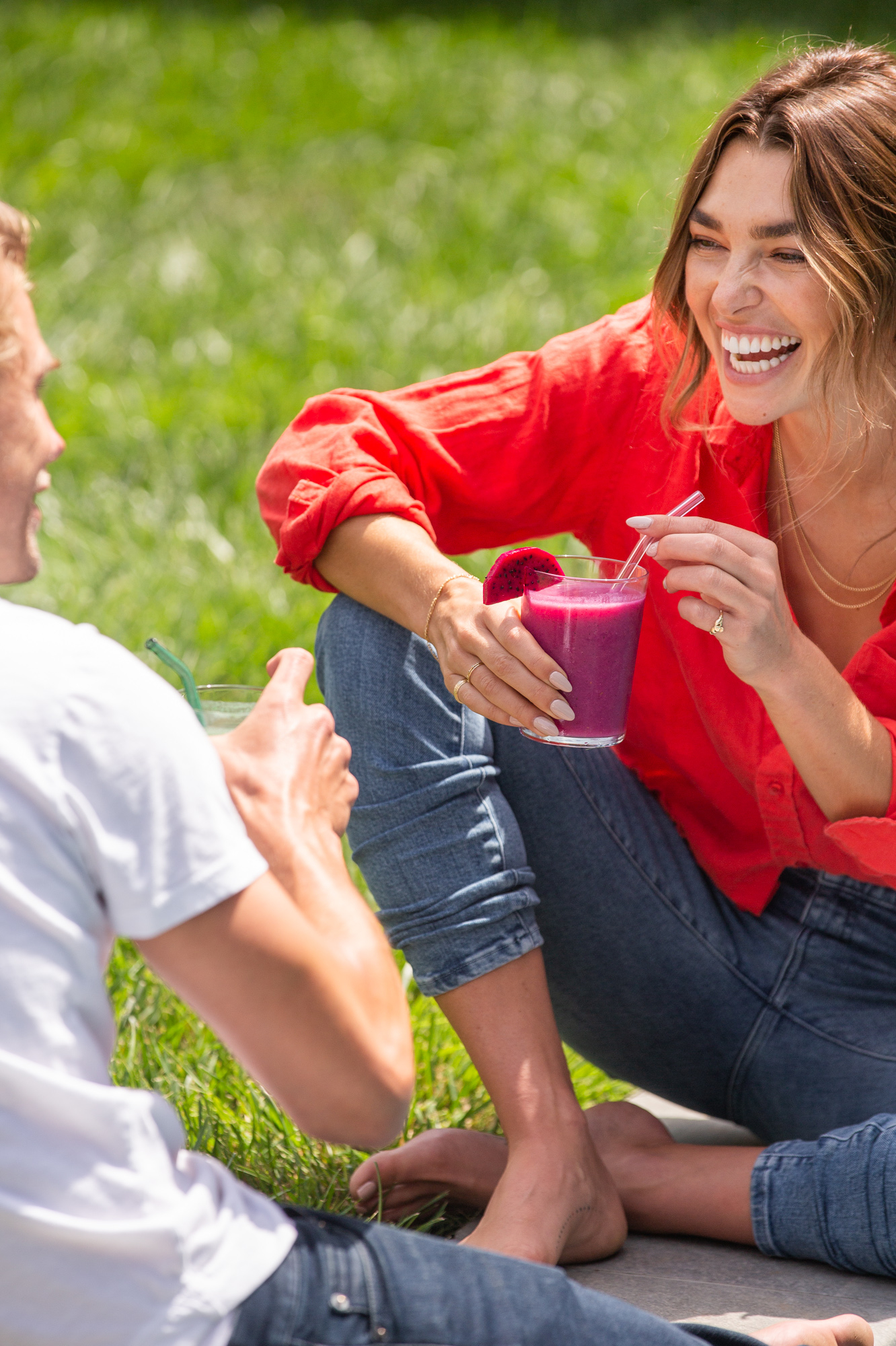 Calcium is important for your bone health and can be brought into your diet by eating many foods, from spinach to chia seeds. Acai has a relatively high calcium content, making it a perfect ingredient in a smoothie that might be using a dairy alternative as a base, which might not have as high calcium content as your body might need.
Your body needs a good balance of antioxidants to stay supported against free radicals and toxins, molecules that can harm the production and growth of your cells. This small berry offers antioxidant support that will have you feeling boosted and supported throughout the day.
Fiber for Digestive Support
Fiber is one of the most important components when it comes to your digestive system. Fiber helps to give density to stool, allowing your body to pass it more easily. If your stool isn't dense enough, you might be passing stool too easily or not at all.
While fiber can be found across many different fruits and vegetables, acai offers fiber for digestive support, giving it yet another benefit to supporting your health.
Though fish might be the first thing that comes to mind when considering omega-3s, acai is surprisingly high in these fatty acids that support your heart health and healthy cholesterol levels. Since the body cannot make omega-3s on its own, you must get these healthy fats into your system through your diet.
For a berry, acai is relatively low in sugar. Acai has a relatively low sugar content unlike other berries, such as strawberries and raspberries. However, because it is slightly more bitter than other berries, acai purees often have added sugars. Be mindful of what acai puree or acai powder you are using in your bowls or smoothies so you can maintain healthy blood sugar levels.
If you are someone who prefers your smoothies and bowls to be sweet, consider using a natural sugar that is unprocessed and does not contain any added sugars. Although acai is flavorful, if you're looking to add a hint of sweetness to your next acai smoothie, consider blending in a few dates, some fresh fruit, or adding a touch of cinnamon.
A healthy immune system is one of the most important factors in keeping your body functioning properly. Without a robust immune system, your body is less likely to be able to fend off diseases, recover quickly when sick, and take care of itself during those busy weeks with long hours and little sleep. Acai offers immunity support through its presence of antioxidants and does so naturally.
If the above points weren't convincing enough, acai is a nutrient-rich fruit with many critical vitamins and minerals that your body needs for healthy functioning. With the presence of Vitamin A, and trace minerals of zinc, potassium, iron, and magnesium, this fruit is filled with nutrients to help keep your body thriving.
What Does Acai Taste Like?
Acai has a much more earthy flavor than most berries, and people all across health and wellness circles have been somewhat obsessed with trying to pin down the flavor of acai. The general consensus is that acai tastes like a mixture of the flavor profiles of a blackberry or raspberry and dark chocolate.
This flavor profile, particularly the chocolate taste, likely comes from the presence of polyphenols in both acai berries and chocolate. However, with acai not transporting well and there being relatively little fruit per berry, it is unlikely that eating acai in its raw fruit form will be your go-to.
When selecting a smoothie with acai, acai puree, powder, or supplements, read the ingredients to make sure that there aren't added sugar or ingredients. Acai is naturally a more bitter fruit, which is why many companies will pump added sugar into acai products to sweeten the flavor profile.
What's the Best Way To Add Acai to Your Diet?
One of the easiest ways to add acai to your diet is through smoothies and bowls. Because acai is most often sold in puree form, it's easy to incorporate the acai fruit into a morning or post-workout smoothie or blend it into a bowl for an afternoon snack.
If you are on the go and find yourself pressed for time, our smoothies from Kroma Wellness have your back. Filled with unprocessed plant-based protein and offered in three different flavor profiles — Blueberry Acai, Cacao-Banana, and Vanilla Cinnamon — you will feel energized and balanced.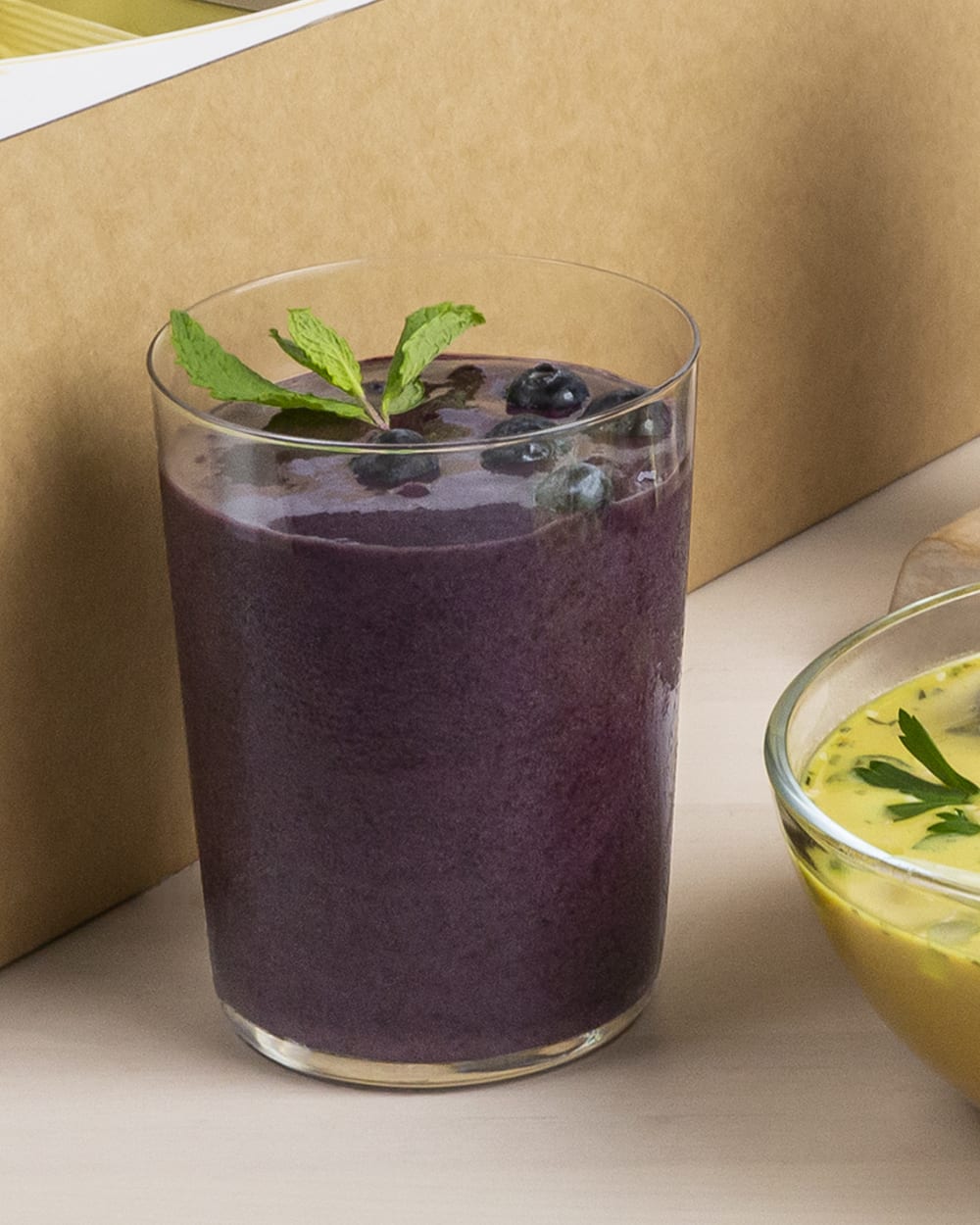 If you're looking for something that offers more topping options, consider an acai bowl. Made with blended acai to be slightly thicker than a smoothie, an acai bowl offers many opportunities to bring in flavorful and protein-filled toppings.
When piecing together an acai bowl, the base is the most important component (though it hides behind colorful toppings).
Our recipe for a Blueberry Acai Smoothie Bowl walks you through from start to (delicious) finish, how to craft the perfect acai bowl. Made with coconut water, almond milk, our Blueberry Acai Plant Protein, and fresh fruit, this acai bowl couldn't be better for you. With an acai base filled with antioxidants and topped with fresh coconut, banana, hemp, and chia seeds, this bowl truly offers as much flavor as it does ingredients designed to support your body.
Acai is a superfood that has many powerful functional benefits that can support many aspects of your overall health. Acai is an effortless (and delicious) way to bring a functional ingredient into your daily routine from immune support to antioxidant boosts.
Introduce acai into your morning smoothies, blend up a protein-rich acai bowl for a mid-afternoon snack, or build a frozen acai treat for a post-dinner surprise. The toppings are endless when it comes to acai smoothies and bowls; you can pair acai with fresh fruit, coconut, hemp seeds, raw nut butter, or some Ceylon cinnamon.
Whether you decide to use blended acai as a base for a deliciously-topped treat or use acai as a central ingredient in your morning smoothies, you can sip, slurp, and scoop happily, knowing that with every bite, you're being supported by a superfood.