Ready to embrace a healthier lifestyle and enhance your natural glow? A well-rounded glow-up workout, combined with mindful diet choices, can make all the difference.
Join us as we share our favorite glow-up workout and lifestyle strategies that'll help you stay motivated and maintain that gorgeous glow.
The Best Workouts to Ignite Your Glow-Up Journey
A true glow-up goes beyond physical transformation; it's a journey of personal growth that encompasses confidence and maturity.
One way to kickstart this journey is through exercise, which supports heart and brain health, strengthens bones and muscles, assists in weight management, and boosts overall well-being.
For effective glow-up workouts, cardio has long been the go-to choice. Cardio exercises like running, swimming, or dancing help in weight loss, flushing out toxins through sweat, and increasing blood circulation, leading to a brighter and refreshed appearance.
Other full-body exercises like resistance training, bodyweight exercises, and full-body strength exercises can also contribute to your glow-up.
To craft your ideal glow-up workout routine, consider your current activity level and find a personal trainer who can help you achieve your goals on a realistic timeline. Choose a workout that you enjoy and can consistently incorporate into your weekly routine.
Tips for Maintaining Your Glow
Now that you have a glow-up workout plan, it's time to embrace other healthy lifestyle changes to keep that glow going.
Supercharge Your Diet with Superfood Smoothies
A nutrient-rich diet, combined with a balanced skincare routine, can significantly impact your skin's glow. Consume vegetables high in vitamins, nutrients, and antioxidants to support your skin from the inside out.
Nuts and seeds are also great for maintaining a natural glow and can help minimize visible signs of aging. Incorporate them into your daily meal plans for smooth, clear-looking skin.
To ensure you are meeting your daily dose of superfoods, try starting your day with a superfood smoothie. Our Cacao-Banana Plant Protein Smoothie incorporates many different superfoods — maca, cacao, chocho plant protein, and Reishi mushrooms — into one delicious drink. It's also a great way to replenish and energize your body after a rewarding workout.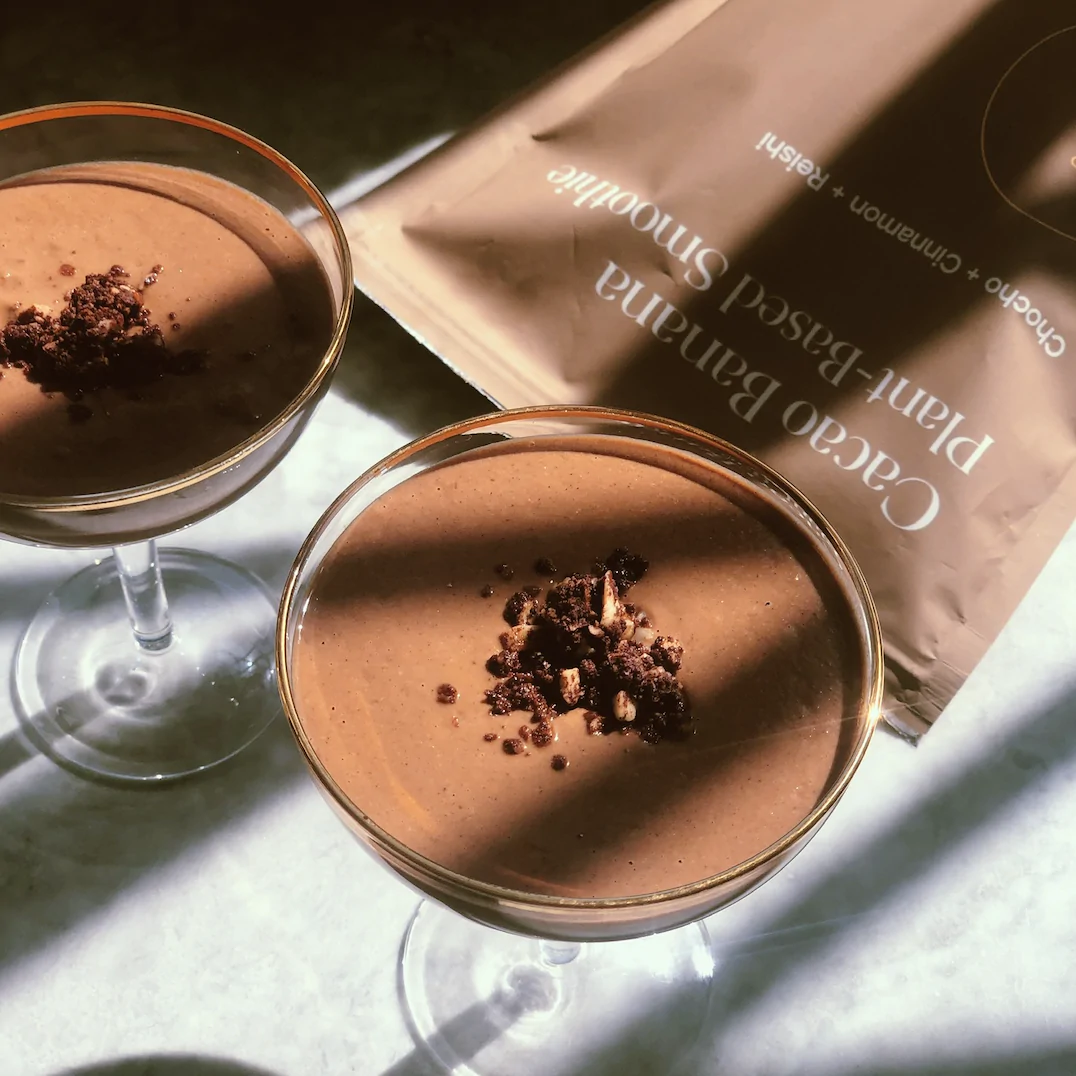 Embrace a Full-Body Diet Reset
One way to overhaul your diet is through a cleanse, or better yet, a diet Reset! In a cleanse, the focus tends to be on restricting your diet — but a diet Reset can help you overhaul your eating habits by focusing on quality, nourishing foods.
The Kroma Wellness Deluxe 5-Day Reset is an excellent way to jumpstart your diet. It's packed with convenient, crave-able, wholefood superfoods that help you Reset while feeling satiated.
Our easy-to-follow plan requires little-to-no prep time. Once you've finished the Reset, you can choose your favorite Daily Essentials to support your daily nutrition.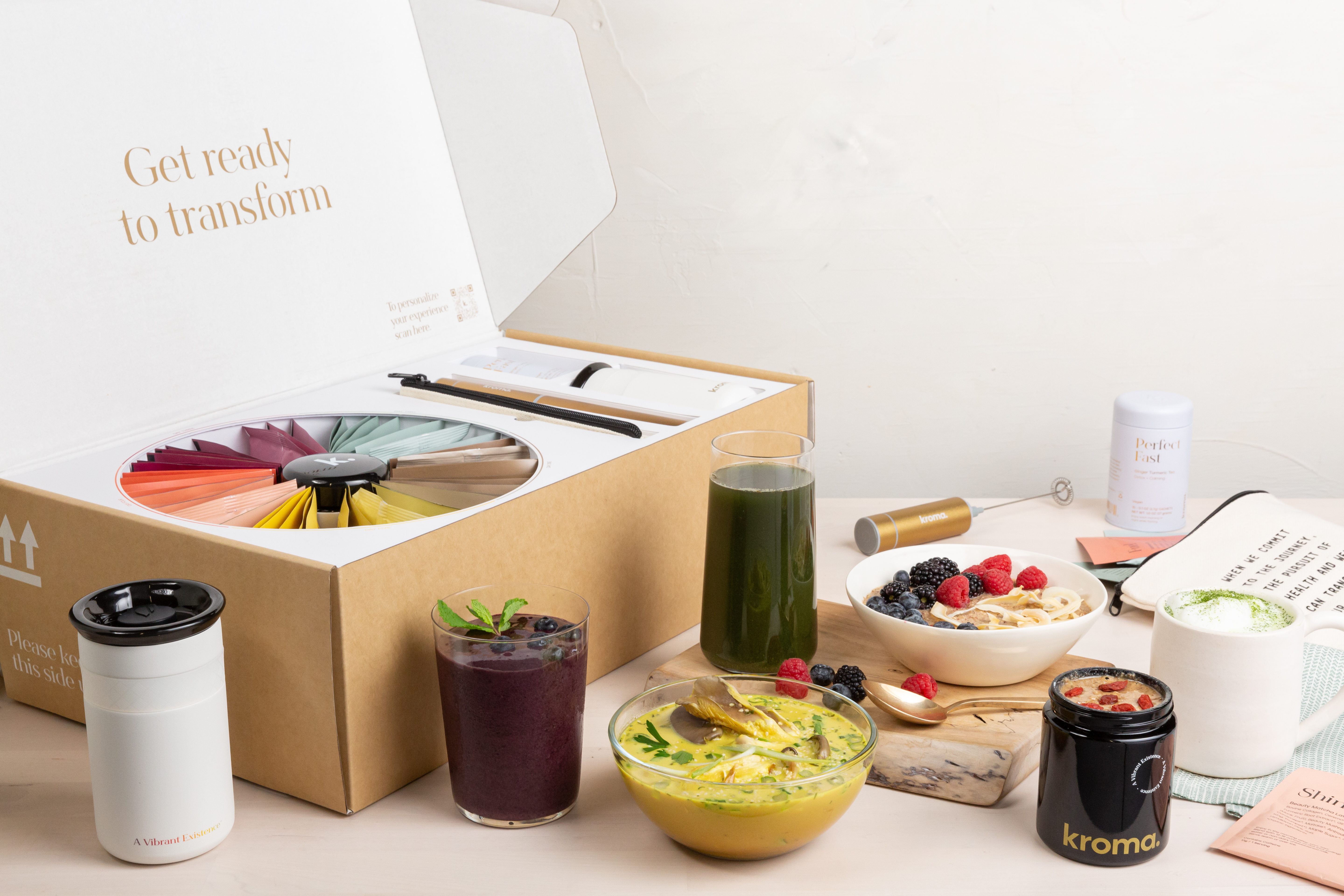 Prioritize Overall Wellness
Wellness goes beyond diet and exercise. Remember to prioritize sleep, social interaction, stress management, and outdoor activities.
When you support your overall wellness, you will likely feel both physical and emotional long-term benefits. Some simple things you can do to support your general wellness are implementing a beauty routine, establishing self-care routines, and taking breaks from the endless scroll of TikTok and other social media platforms.
It may feel overwhelming to incorporate so many new activities, but it is okay to start slow. Small, gradual changes can make a significant impact on your overall wellness. Focus on one new aspect every few weeks, and before you know it, you'll be maintaining that beautiful, natural glow.
Staying Motivated During Your Glow-Up Journey
One thing to keep in mind about your health and wellness is that you rarely see changes overnight. It takes time and new healthy habits to achieve the glow-up results you're looking for. Without instant gratification, it can be tough to stay motivated.
Here are some simple tricks to keep you on your health and wellness journey:
Set Clear Intentions: Before you set out on any change, think about your goals. Understanding the "why" behind something new often motivates people along their journey.
Make a Plan: Once your intentions are set, set goals and make a solid plan. This may include a diet plan, workout plan, or meditation schedule. A plan may help you to be more consistent in working toward your goals. You can even find pre-made printable plans online.
Find a Buddy: Having someone to share your glow-up journey with can boost motivation.
The Bottom Line: Vibrant Living Through Your Glow-Up Routine
Embrace the power of transformation and achieve a radiant, whole-body glow-up. With a commitment to a full-body workout and a healthy lifestyle, including a nourishing diet, balanced sleep schedule, emotional self-care, and supportive social circle, you'll see your natural glow shine.
Ready to experience a whole-body glow-up? Start or enhance your wellness journey with Kroma Wellness, providing easy and delicious products that prioritize your overall health and wellness. To maintain a glowing complexion, nourish your body with nutrient-dense foods. Looking for a quick boost? Try our 5-Day Reset program and start your journey to a more vibrant you.