What Your Skin Says About Your Health
If the eyes are the window to the soul, then the skin may be the window to our internal health. A deep dive into skin health from acne to athlete's foot reveals the shocking connections between common skin issues to things like stress, nutrition, and hygiene. While we typically don't recommend judging a book by its cover, you can often deduce a few things just by looking at your skin.
Curious to know what your skin says about your health? At Kroma Wellness, we're exploring when to dig deeper when facing unhealthy skin.
Have you ever wondered what caused the pivot from cow's milk to almond and oat milk over the last decade?
Studies in the Journal of the American Academy of Dermatology have linked dairy as a major contributor to acne. Another food culprit that can contribute to poor skin is processed sugar; also known as the "sugar sag," diets that are high in sugar can lead to a process called glycation. This is a process where the sugar molecules adhere to the collagen and elastin proteins. In these cases, instead of beautiful, firm, and supple skin, you get rough, saggy, and wrinkled skin.
You don't have to completely forgo sweet treats if you want healthier skin, but it's important to be conscious of the ingredients you're putting into your body. Try to substitute dairy and processed sugar consumption with other sweet alternatives that use natural sweeteners and are rich in antioxidants, vitamins, and nutrients (like our OMG Cookie Butter!).
It's okay if you can't live without your favorite sugary treat, but make sure to consume it in moderation!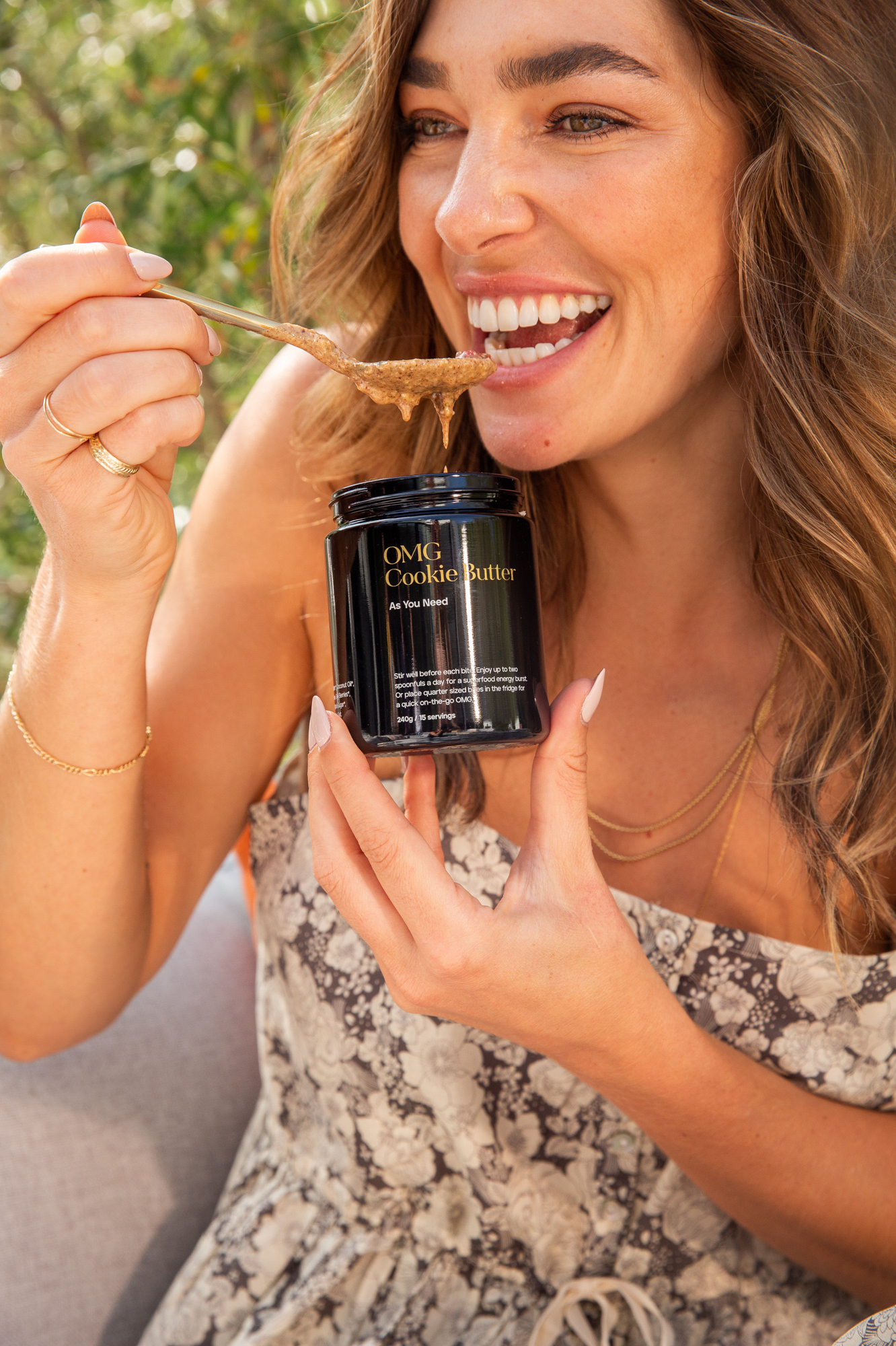 For Dull, Dry, and Itchy Skin
The winter tends to dish out dull, dry, and itchy skin to just about everyone. But if it's the peak of summer humidity and you're still dealing with unhealthy skin, it's time to investigate underlying causes.
Have you been loading up on Starbucks and soft drinks so frequently that you've forgotten about good old-fashioned water? Something as simple as dehydration could cause dry skin. The easiest way to increase hydration is to drink more water, but if you need an extra boost try a hydration elixir with added electrolytes.
Also, be wary of unusual redness in the form of butterfly rashes across your cheeks and nose as that can be something more serious like an auto-immune disease.
It's important to note that intense stress can cause us to develop harmful coping habits, like eating processed foods, drinking alcohol, and smoking, and these habits can negatively impact our skin.
Try to take a deep breath and find ways to lessen stress in your life — like leaving that toxic job or trying out a social media fast. Whether it's journaling, meditating, or going out for a walk, managing stress levels is essential for happier and healthier skin.
What Does Sallow Skin Mean?
Sallow skin is a yellow or brown tint that replaces a once bright and healthy skin complexion. Sallow skin tends to also be dry, flaky, and dull. It can happen as a result of natural aging, overexposure to harmful UVA and UVB rays, or a combination of that and overall poor lifestyle habits. This type of unhealthy skin can also be the result of medical issues like kidney or liver disease or an array of vitamin deficiencies.
Avoid sallow skin by ensuring you're consuming an adequate amount of iron and other important vitamins. Kroma's Supergreens Elixir is rich in more than 20 vitamins and minerals and packed with whole food-sourced ingredients like spinach, cordyceps and ginger.
To keep your skin looking its best, make sure to eat right, get your beauty sleep, and never forget your SPF when you hit the pools and beaches this summer.
Is Clear Skin a Sign of Good Health?
While clear skin isn't a guarantee that you're perfectly healthy, it does give a boost of confidence that you do have healthy habits. Disclaimer: Clear skin doesn't necessarily mean perfectly, smooth, photoshopped-looking skin; remember that all skin has texture. Normalize texture!
But, if you've found a way to steer clear of dark and droopy circles under your eyes, it may mean you're getting a proper amount of sleep. If your skin doesn't have hyperpigmentation or major discoloration, it may mean you're smart to use things like sunscreen or protective clothing while you're out in the sun. If your skin is radiant and moisturized, it can mean you're drinking enough water and have found a really good skincare regimen. Clear skin is a good sign that you are living a healthy lifestyle.
A Road to Healthier Skin With Kroma Wellness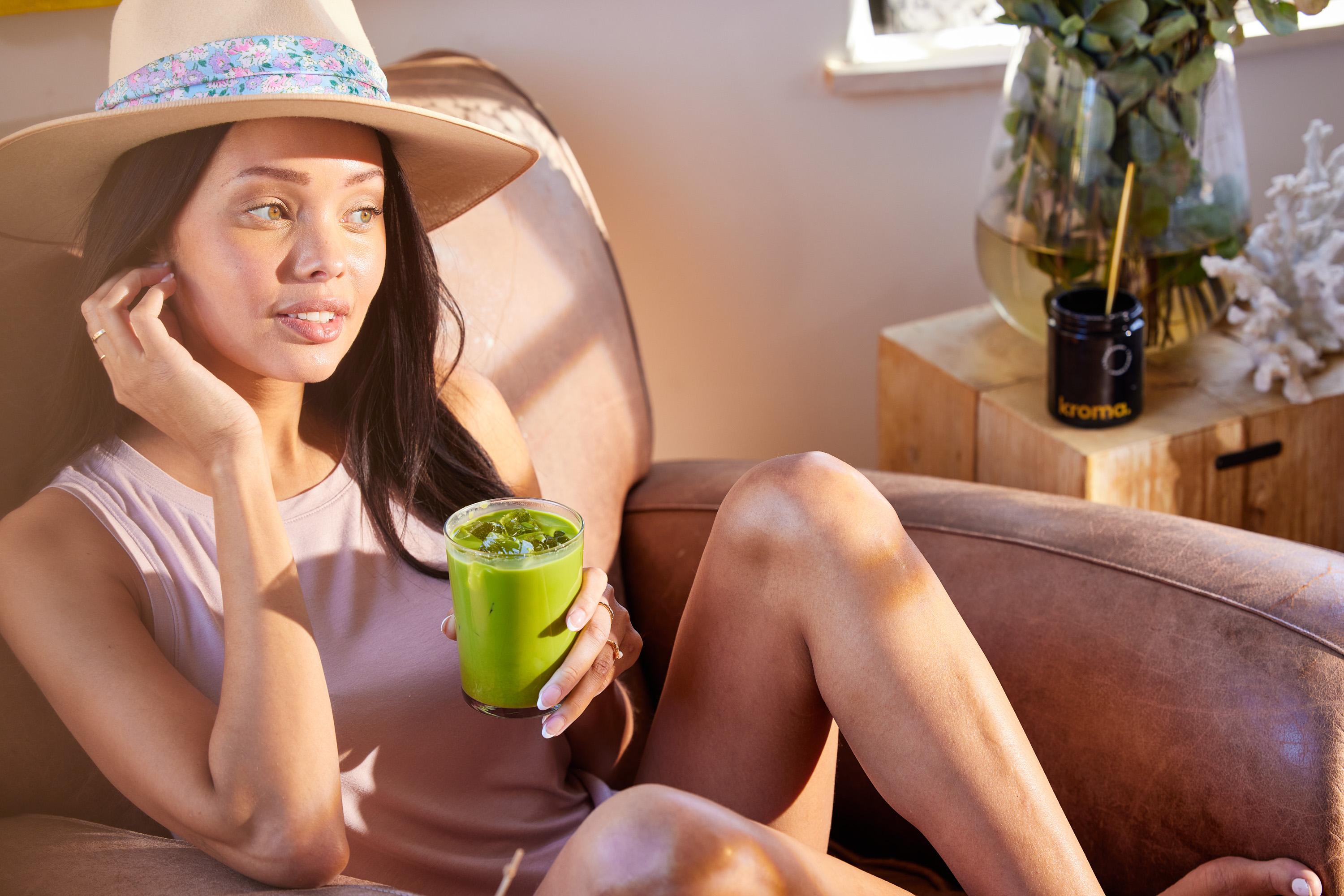 The skin is one of the most vital organs in the entire body. Protect it at all costs! Where can you start? If there's anything we learned here, it's that everything going on with the outside of the skin has a lot more to do with what's going on inside.
One of the easiest ways to support healthy skin is by developing a healthy diet. The Kroma 5-Day Reset is designed to help you revamp your eating habits with 5 days' worth of superfood meals and beverages packed with antioxidants, amino acids, vitamins, minerals and healthy omega fats. Both convenient and easy to incorporate into your everyday routine, it's the simplest and most nourishing way to promote a lifestyle of wellness.