Are you looking to take that next step on your health and wellness journey? You may want to consider overhauling your diet through a diet cleanse or Reset.
Read on to learn more about a diet cleanse, the different types available (including the Kroma Wellness 5-Day Reset!), and why it's a great step in any health and wellness journey.
A traditional cleanse is a short-term diet program that focuses on removing certain foods from your diet that may not be supporting your health and wellness goals. Often, these cleanses use fasting and juices for an allotted amount of days, removing most, if not all, whole foods for detoxification purposes. For some people, cleanses are helpful in supporting weight management, helping maintain overall health, and supporting digestive function.
Limiting your diet to a select variety of simple, clean foods allows your digestive system to rest and heal so that it can be more efficient at absorbing important nutrients in the foods you eat, which, in turn, can affect bloat and digestive discomfort.
What Are the Types of Cleanses?
There are many different types of cleanses ranging from moderately easy to super intense. Unfortunately, too many cleanses are over-restrictive, eliminating foods that are full of the essential vitamins and minerals needed to support healthy bodily functions. When looking for a cleanse, be sure to understand the reasoning behind the restrictions.
Here are some common types of detoxes, each with various benefits, downsides and levels of effectiveness:
Only drinking juice, lemon water, or green tea
Eating one type of food for a period of days
Fasting for long periods (which is not the same as intermittent fasting)
Using an enema or laxatives to cleanse the colon
At Kroma Wellness, we believe in supporting your body and overall health through the food you eat. Our Deluxe 5-Day Reset is specifically designed to help cleanse the body of unhealthy foods (like refined sugar) and replace them with healthy superfoods packed with the essential nutrients your body needs to thrive.
Why Should You Consider a 5-Day Cleanse?
It is easy to fall back into a pattern of unhealthy eating. If you are filling up with processed foods and foods full of sugar and trans fats, you may feel sluggish and unsatisfied. These types of foods can have significant negative impacts on your overall physical and mental health.
Cleanses are a way to jumpstart your health by focusing on your diet. The foods you eat play a large role in how your body functions and how you feel.
A cleanse can help you remove unhealthy food options, giving your body a chance to rest and Reset. Taking the time to Reset your body can also help your digestive system take a break from hard-to-digest processed foods.
Keep your healthy habits going by maintaining the addition of healthy, nutrient-rich foods to your diet, like:
Healthy fats such as olive oil and cashews
Lean protein like fatty fish and plant-based protein like chia seeds and chickpeas
High-fiber carbs like brown rice and quinoa
Lots of fruits and veggies like arugula and dandelion greens
Fermented foods full of probiotics, like yogurt, kombucha, and kimchi
What Should You Expect From a Kroma 5-Day Reset?
If you are ready to cleanse your body of potential toxins while fueling it with healthy foods, the Kroma Deluxe 5-Day Reset is here for you. Here are a few things you can expect from your Kroma 5-Day Reset:
Nourishment Over Starvation
A Reset doesn't have to be about weight loss and diet restriction. There are so many amazing superfoods available, why not use them to nourish your body? Our 5-Day Reset does just that. With our program, you will be left feeling satisfied each day, not weak with hunger.
Here are some food and drink options you'll find in our 5-Day Reset:
In addition to these items, the 5-Day Reset also contains our fruit- and veggie-filled Supergreens Elixir, as well as our electrolyte-boosting Cranberry Hydration Elixir. To round off this amazing list of life-changing superfoods, the Kroma Deluxe 5-Day Reset also comes with our rest-inducing Calming + Restore Magnesium and soothing Perfect Fast Tea.
During the Kroma Wellness 5-Day Reset, you also have the option to include whole foods from your own kitchen. We recommend adding fresh berries, lean protein, and sauteed veggies throughout the duration of your program.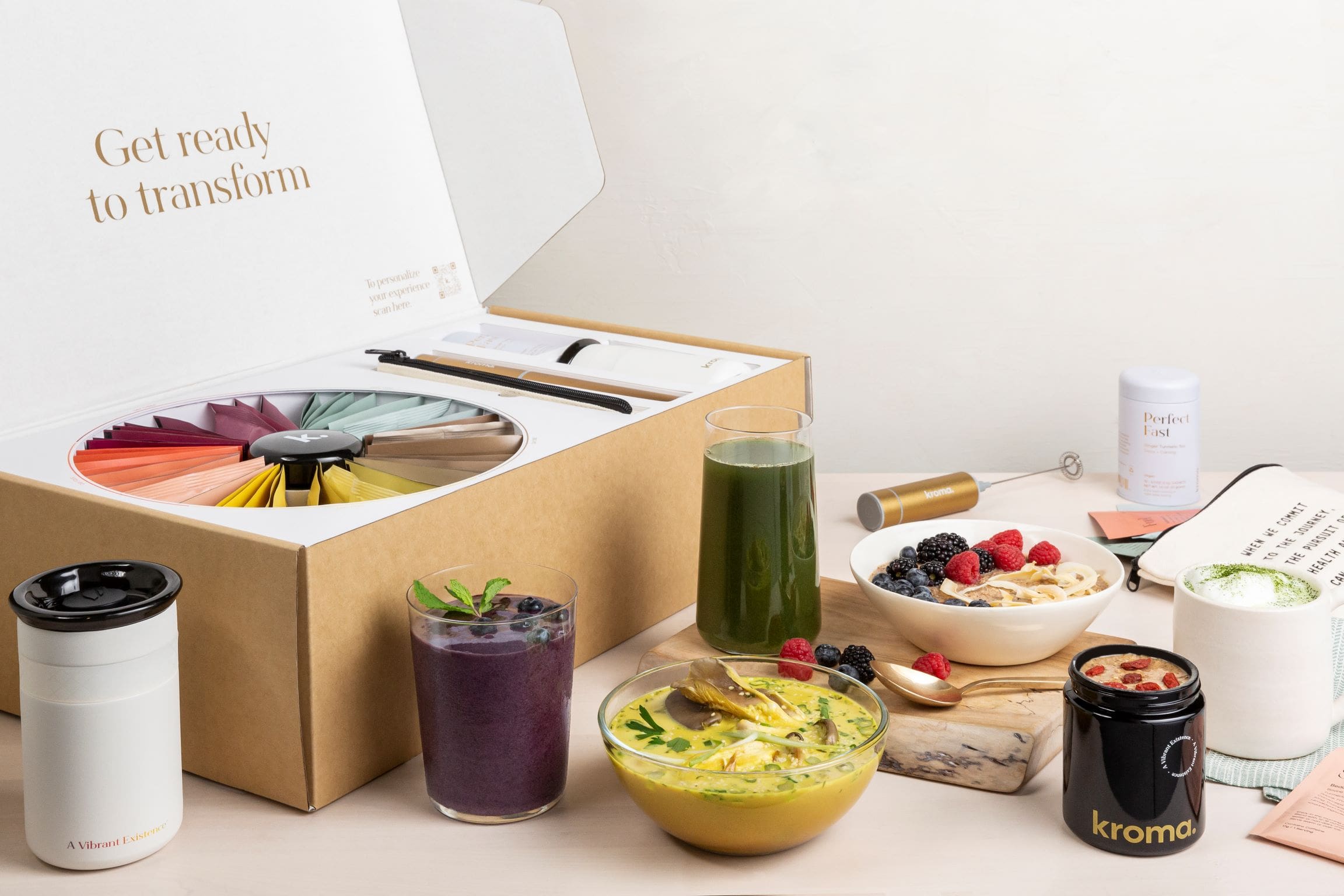 Flexibility Over Rigidity
The Kroma 5-Day Reset was created with flexibility in mind. We don't believe health has to involve rigidity. Rigidity in diets may lead to disordered eating, which does not support your overall health and wellness.
With our 5-Day Reset, you can pick and choose what you would like to eat. We provide you with a Daily Snapshot that includes a basic meal plan for each section of the day, but you get to decide which specific food or beverage to use from your 5-Day Reset.
With the ability to add other whole foods to your shopping list, you can get creative each day. Add fresh berries to your green smoothies, lean protein to your bone broth for a hearty soup, or load up the veggie broth with sautéed veggies.
Lifestyle Change Over Quick Fix
The Kroma 5-Day Reset is all about supporting your overall wellness through healthy lifestyle changes. There is no quick fix that will get you to the health goals you are hoping for. For the healthiest version of yourself, strive for a combination of a clean diet full of nourishing whole foods and regular physical exercise throughout the day.
Yes, you can exercise with this reset — you can be yourself! Go about regular life with Kroma. Many cleanses require people to put their life on pause, but not Kroma. Movement is encouraged; there is no need to pause your life to diet for the week.
With Kroma, you can get all of the benefits of a cleanse without the downsides of feeling hungry and tired from the lack of nutrients and sustenance. We are also here to support you and cheer you on along your health and wellness journey.
Our 5-Day Reset is a great start to getting into healthier habits, but it's not your only option. We also offer a 1-Day Reset for those times when you just need a little nudge to get you back on track.
Cleanses are a short-term plan to help eliminate foods from your diet that are not serving your overall health. The Kroma 5-Day Reset, revamps your diet by eliminating foods that don't serve your health and replacing them with delicious, health-boosting superfoods. With our program, you will feel nourished, enjoy flexibility, and support an overall healthy lifestyle, making it the better way to cleanse.
Once you are finished with your 5-Day Reset, we'll be here to encourage you to stick with your important health goals. With our Daily Essentials, you can pick the products you love in an a la carte style. You never have to be without your favorite Kroma products.
Shop This Blog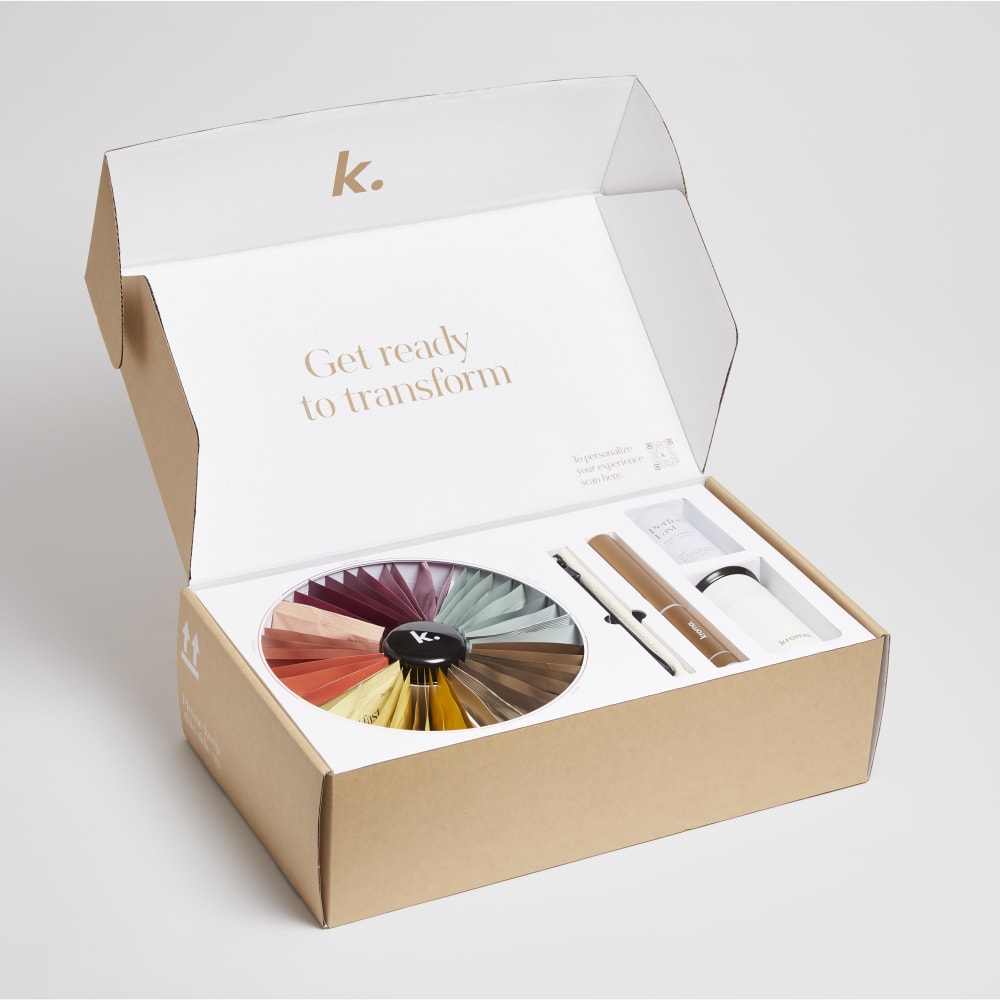 The 5-Day Reset: Deluxe
The simplest and most delicious way to detox, rejuvenate and energize. Recommended for first-timers.
Super Porridge
Move over eggs & hello Super Porridge. Fuel your body with this power-packed superfood breakfast.
OMG Cookie Butter
The perfect pre- or post-workout (or anytime) snack. You won't believe it's this good for you.
Supergreens Elixir
Your daily dose of everything! Boost energy & feel amazing with this delicious greens elixir.
Ultimate Vitality Latte
Curb cravings, boost immunity & load up on anti-everything properties with our golden milk blend.
Beauty Matcha Latte
The ultimate matcha with collagen, beauty mushrooms and superfoods like ginger and turmeric.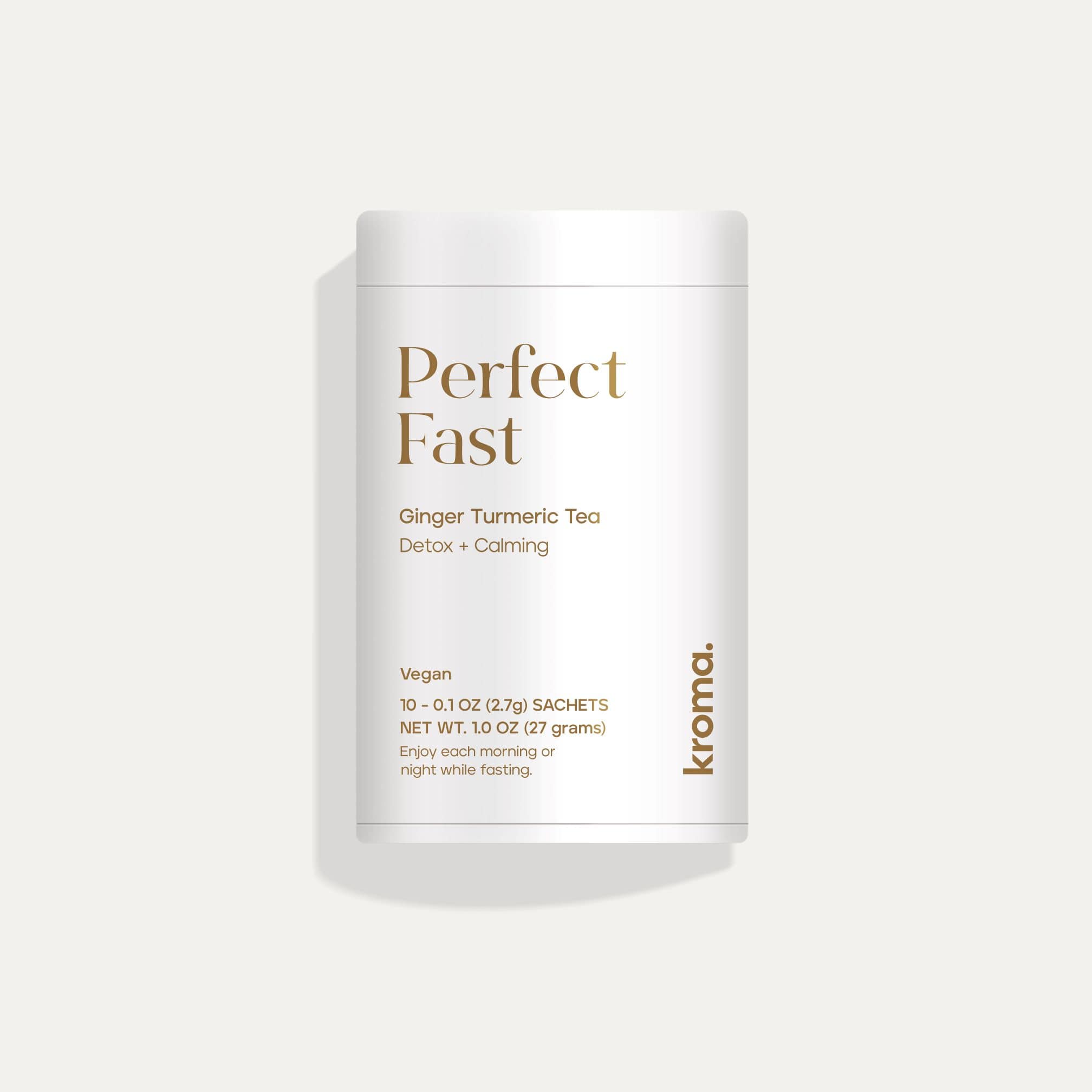 Perfect Fast Ginger Turmeric Tea
Sip & sit back. This soothing tea blend curbs appetite and supports mood and digestion.
Veggie Broth with Plant Protein
Brimming with essential vitamins, herbs, minerals & plant protein for energy, Immunity & digestion.
Blueberry Acai Plant Protein Smoothie
Delicious meets nutritious with 9/9 essential amino acids, antioxidants, and anti-aging properties.