How to Boost Your Immune System Naturally
With the changing weather and kids returning to school, you may be wondering how to support your immune system to help protect against the germs of the season. While you may not be able to avoid every bug and germ you come in contact with, boosting your immune system can help protect against many of them, as well as help your body recover faster.
Read on to learn more about your immune system, the factors that can affect it, and the lifestyle and food choices you can implement to help support your immune system naturally.
What Is Your Immune System?
Your immune system protects your body from harmful pathogens that may cause disease — like viruses, bacteria, fungi, or parasites. It also has the ability to neutralize potentially harmful environmental toxins.
Many organs, white blood cells, and proteins in your body are involved in your immune system. For instance, your tonsils, lymph nodes, thymus, spleen, bowels, bone marrow, and skin are all involved in protecting your body. Your skin and mucous membranes are the first line of defense against harmful germs.
An immune response is triggered when a healthy immune system detects an invader. Antibodies — protective proteins — attach to the harmful pathogen and work to remove it from the body. White blood cells are constantly on guard, looking for bacteria, viruses, and any other foreign invaders. If one is detected, an army of white blood cells will rush over to fight the pathogen.
What Can Affect Your Immune System?
While your immune system is an innately powerful force, a few internal and external conditions can affect your immune health. External factors that can affect your immune system include highly processed foods, excess alcohol, and smoking. Internal factors include stress, lack of sleep, and low physical activity. The good news is that by making a few lifestyle changes, you can support your immune function.
What Are Some Natural Ways To Boost Your Immune System?
While you can't completely avoid harmful viruses, bacteria, and other germs, you can make a few changes to help promote a strong immune system.
Here are some ways to reinforce your immune system that go beyond vaccines and seasonal flu shots:
Keep a Regular Exercise Routine
One way to boost your immune system is by engaging in regular exercise. Moderate-intensity exercise is a great way to support your immune system.
Regular exercise can help soothe irritation, support weight management, and increase blood flow, which allows more immune cells to flow through the body. It can also help support balanced blood pressure and cholesterol levels.
The goal of finding a workout routine is to incorporate movement that you enjoy. Moderate-intensity exercise may include a fast-paced walk, swimming, cycling, or dancing. Even activities like gardening can fall into this category.
Exercise doesn't have to be a dreaded part of the day. With a little creativity, you can get moving, support your immune system, and enjoy the time you spend moving your body.
Staying hydrated is another way to help support your immune system. Your blood is responsible for transporting important nutrients and immune cells through your body, and blood flow is dependent on hydration. Besides supporting blood flow, hydration also assists with removing waste from the body.
How much water your unique physiology needs is dependent on many factors. Your size, activity levels, and local climate can all play a role in how many ounces you should be drinking each day.
A simple calculation many professionals use is your weight divided in half equals the number of ounces you should drink each day. For example, if you weigh 150 lbs, it's generally recommended that you drink 75oz of water each day.
One way to meet your daily hydration goals is to keep an insulated water bottle with you throughout the day. If your water needs a little pizzazz, try our Cranberry Hydration Elixir. Not only will you be supporting your hydration goals, but you'll also get a boost of electrolytes, minerals, and flavor.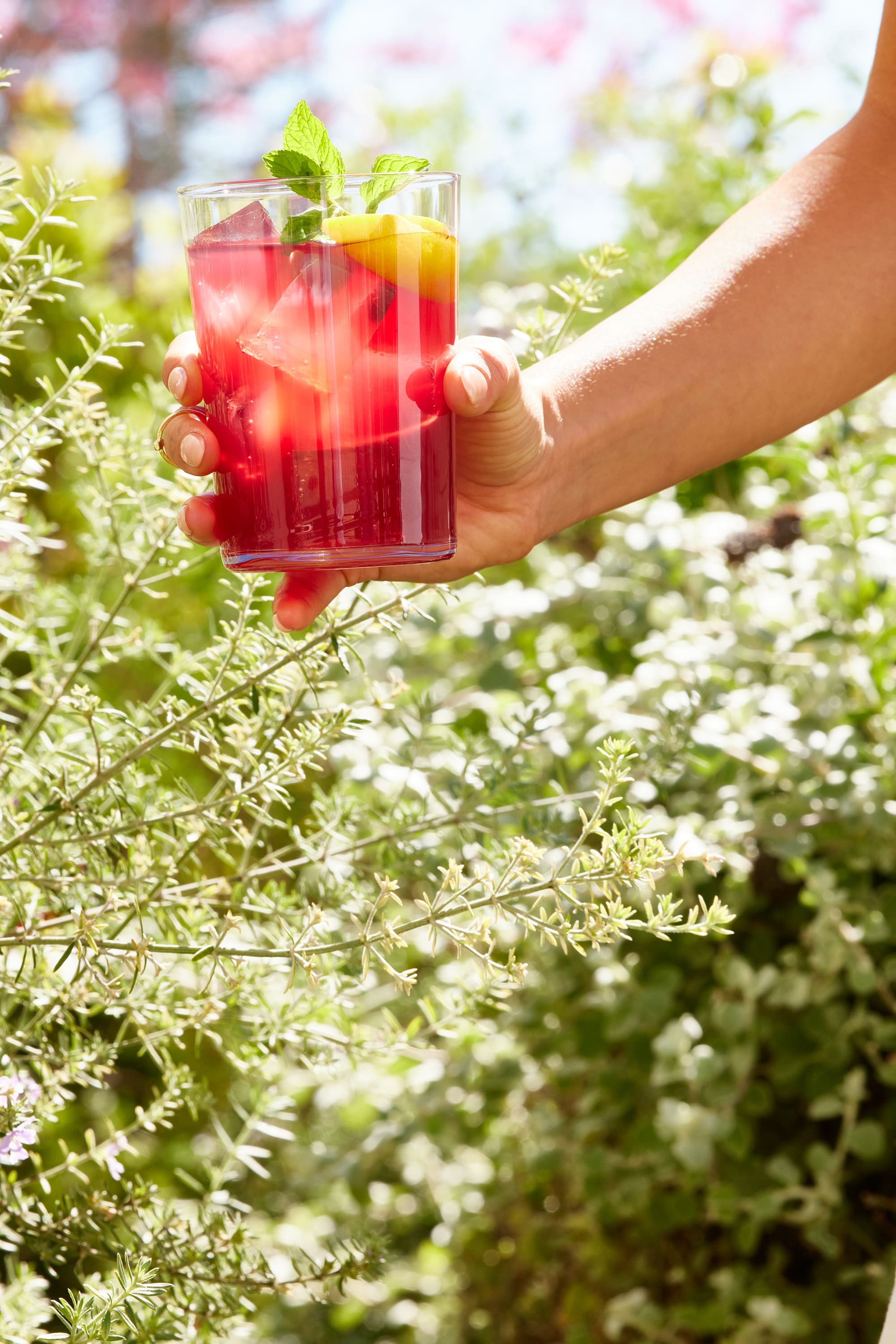 Prioritize Your Sleep Schedule
You may assume your body is simply resting while you sleep, but many systems are busy resetting for the day ahead. Your immune system is one of those. Research shows that sleep plays a supporting role in improving T cells. T cells are immune cells that are created in the bone marrow and play an important role in fighting infection.
Prioritizing your sleep schedule is important to ensure you get enough sleep and give your body the time it needs to reset. Generally, adults need between seven and nine hours of sleep — but getting enough sleep isn't the only factor. Quality sleep is also crucial when talking about sleep.
In order to ensure a restful night's sleep, try creating a sleep schedule you can follow every day, including when you go to sleep and when you wake up. Creating a sleep routine can help you wind down and keep your sleep consistent. You can add to your sleep routine by turning off screens 30 minutes to an hour before bed, reading a book, taking a warm bath, or enjoying a relaxing beverage like our Calming + Restore Magnesium.
In life, stress happens. While waking up late for work may not reduce your immune response, chronic stress levels can cause adverse effects on immune function. Chronic stress is stress that is consistent over a long period of time.
Managing your stress levels can take time, but by practicing a few mindfulness techniques, you may be able to reduce some of your stress. Mindfulness is the ability to be present in the moment and can include activities like meditation. Mindful physical movement is another way to manage your stress levels. Yoga, pilates, and walking are all activities you can do to reduce stress.
Our Ultimate Vitality Latte is a great companion to help support your body through stressful events. With adaptogens — foods that help your body through stress — like reishi mushrooms and turmeric, it helps your body process stress and supports your immune response.
What Foods Support Your Immune System?
Lifestyle changes are incredibly important when supporting your immune system, as is prioritizing a healthy diet. Focus on foods that give your immune system the nutrients it needs to be a pathogen-fighting machine.
While supplements are available for some essential vitamins and minerals, prioritizing a healthy diet is generally the preferred way to consume them. The Kroma Wellness 5-Day Reset is the perfect way to build new habits and support your immune system with 5 days of delicious, nutritious, superfood-rich foods and beverages. Packed with antioxidants, adaptogens, medicinal mushrooms, and Ayurvedic spices, it's the perfect way to conveniently incorporate immunity-boosting superfoods into your everyday routine.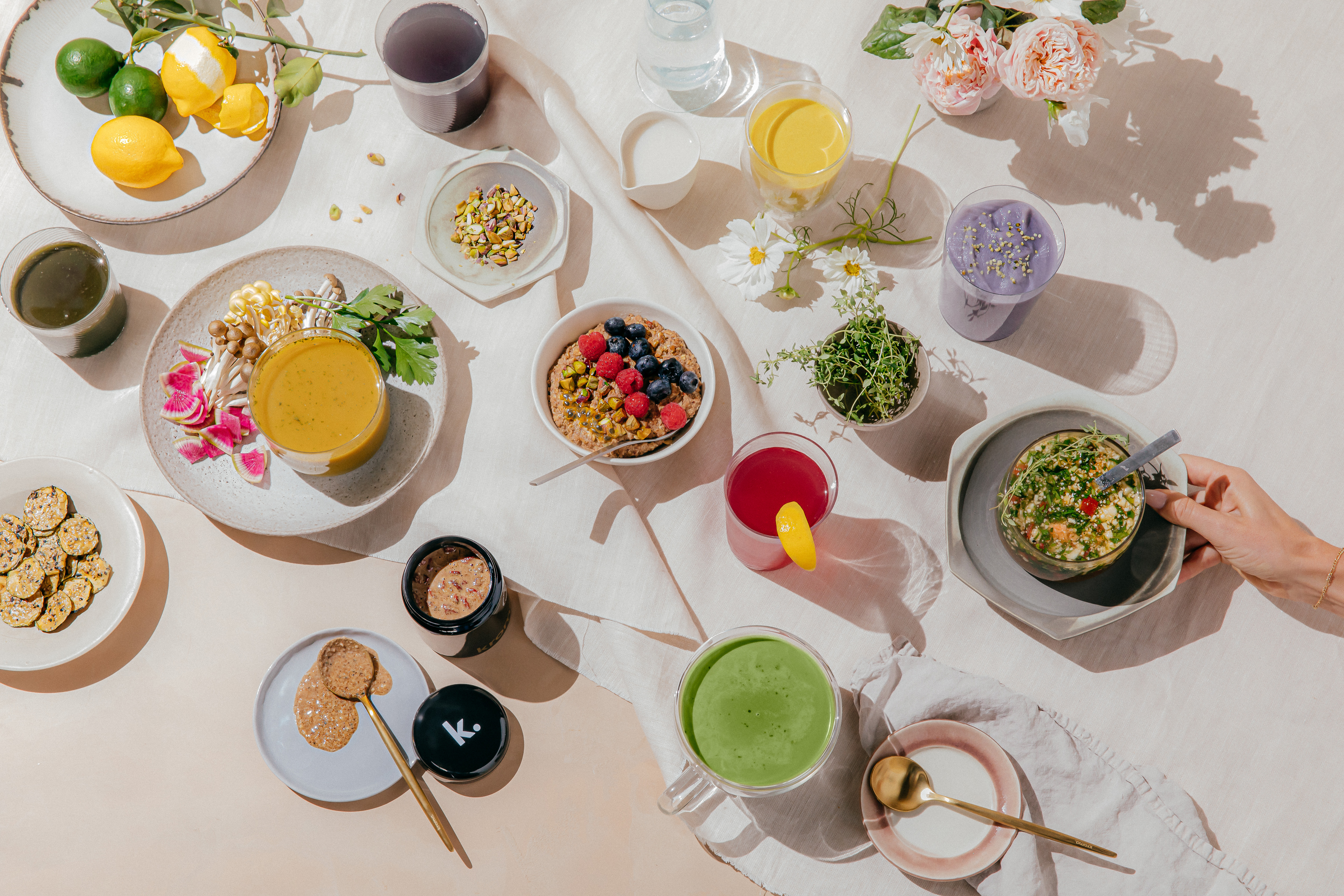 Here are some foods — also available in the 5-Day Reset — that help support and reinforce your immune system:
One way to support your immune system is to consume lots of antioxidants, which are molecules that support your immune system by neutralizing free radicals in the body. Vitamin C, Vitamin D, and Vitamin E are all examples of antioxidants that support the immune system. To experience the benefits of antioxidants, try adding veggies like broccoli, kale, spinach, and Brussels sprouts to your diet.
Adults should eat at least two to three cups of vegetables a day, although many fall short of that. With the incredible benefits of eating veggies, it is important to prioritize them in your diet. Focus on unprocessed veggies, which are generally higher in nutrients.
Another nutritious source of antioxidants is fruit. Berries in particular have tons of antioxidants, and none more than blueberries, acai berries, and goji berries.
Luckily, rather than fill up your cart with perishable produce, you can get your fill of antioxidants with our Blueberry Acai Plant Protein Smoothie. Not only does this smoothie contain the three superfood berries we just discussed, but it also contains Chocho plant protein to help meet your nutritional needs.
For many years, fat in foods was seen as bad. Now, we understand that not all fat is created equally.
For example, omega-3 fatty acids are healthy fats that have been shown to support the immune system and other bodily functions. Healthy fats can be found in vegan sources like seeds, nuts, and avocados.
If you're looking for something sweet, our OMG Cookie Butter is packed with healthy omega fatty acids and tastes like a decadent treat. Ingredients like coconut oil, almond butter, and hemp provide healthy fats and delicious flavor.
Gut health is incredibly important for your body's overall health and protecting from unwanted germs. In fact, studies have shown that 70-80% of immune cells are in the gut.
Your gut is full of microorganisms, which collectively come together to form your gut microbiome. Many of these are beneficial, but some can potentially be harmful. The key is to support your microbiome with foods that strengthen the healthy bacteria.
One way to support your gut is through prebiotics. Prebiotics are foods that you can eat to strengthen your natural beneficial bacteria, and therefore your immune system. Our Supergreens Elixir is a great way to incorporate the prebiotics you need in a delicious and easy-to-make drink. Packed with super greens, veggies, fruits, mushrooms, and algae, our Elixir can help support your natural gut microbiome to help boost your immune system.
Glucose is the main energy source for your body, and it also plays a key role in your immune system. However, consuming too much sugar can impair the function of a proper immune response.
Eliminating added sugars from your diet can be incredibly helpful in reducing the amount of sugar you consume during the day. Much like fat, not all sugars are equal. Instead of getting your sugar from bread and sweets, focus on getting sugars from a whole food source like fruit.
If you like to add a little sweetness to your morning coffee, skip the cane sugar and try our Superfood Creamer. The evaporated coconut nectar provides the perfect sweetness without added sugars, and it's rich in antioxidants and healthy fats from MCT oil.
Supporting your immune system might sound difficult, but it's really as simple as living a generally healthy lifestyle focusing on adding immunity-supporting foods to your diet.
Now that you have learned ways to help support your immune system naturally, try incorporating some of these tips into your daily life to give your immune system the love it needs.
Bringing you delicious superfoods that support your overall health is an essential part of Kroma Wellness' mission. If you don't know where to start in changing your diet, try our Deluxe 5-Day Reset. It's satisfying, delicious, easy to follow, and simple to make. Plus, it's packed with superfoods and beverages that support immunity.
Shop This Blog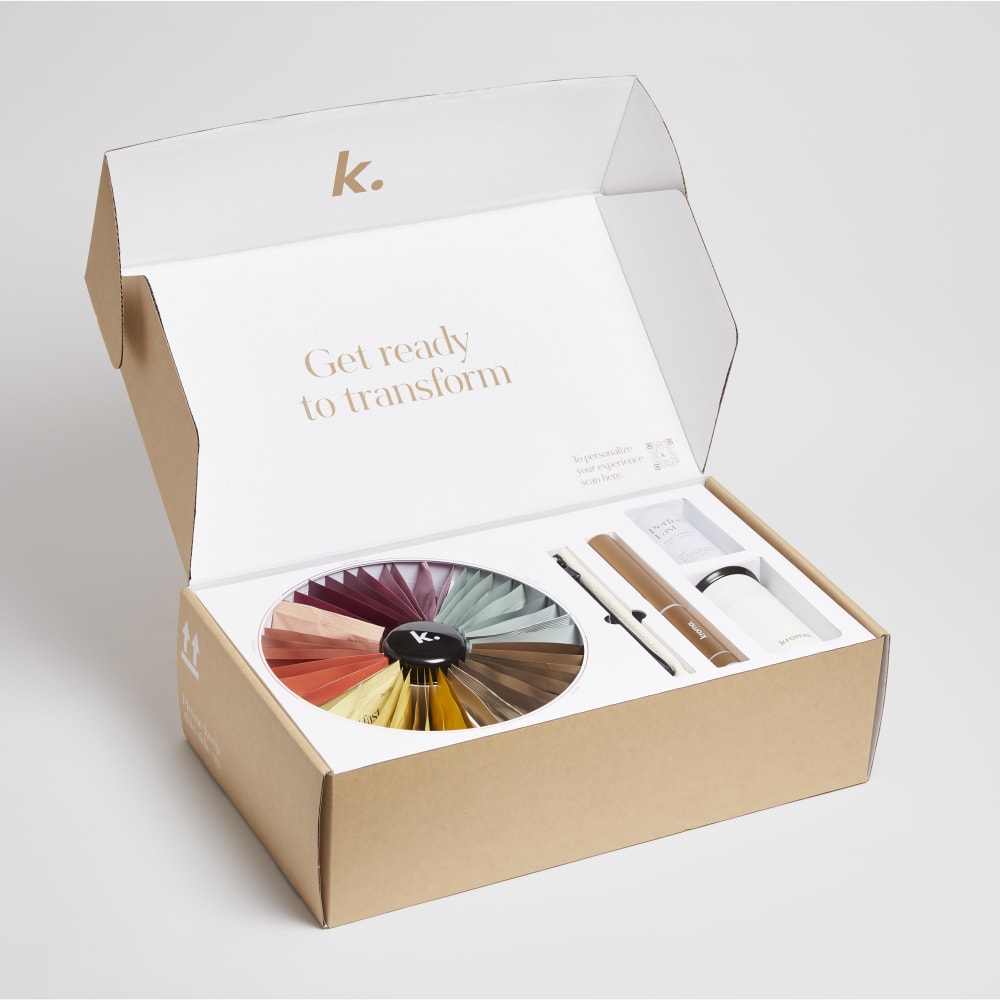 The 5-Day Reset: Deluxe
The simplest and most delicious way to detox, rejuvenate and energize. Recommended for first-timers.
Cranberry Hydration Elixir
Elevate hydration & add electrolytes with this delicious, light elixir. Just the right amount of sweet.
OMG Cookie Butter
The perfect pre- or post-workout (or anytime) snack. You won't believe it's this good for you.
Supergreens Elixir
Your daily dose of everything! Boost energy & feel amazing with this delicious greens elixir.
Ultimate Vitality Latte
Curb cravings, boost immunity & load up on anti-everything properties with our golden milk blend.
Superfood Creamer
Did you say more energy, greater focus, fewer cravings and improved immunity?
Blueberry Acai Plant Protein Smoothie
Delicious meets nutritious with 9/9 essential amino acids, antioxidants, and anti-aging properties.
Calming + Restore Magnesium
Improve sleep, digestion, PMS & recovery with this evening mega magnesium ritual.