Everything You Need to Know
Many of us view the word "fat" as a negative term, often associated with unhealthy and weight gain-inducing foods. As a result, we've been conditioned to avoid fats at all costs. However, certain fats are essential to maintaining a healthy body, and not all fats are linked to weight gain. In fact, some types of fats can actually help with weight management.
There are three primary types of fats, each with varying levels of health benefits. Unsaturated fats are the healthiest and most vital for overall well-being. MCT saturated fats are also beneficial, while non-MCT saturated fats are moderately unhealthy but still necessary. The least healthy of all fats are trans fats, which should be avoided entirely.
To help you better understand the role of fats in your diet, we've compiled essential information about what makes fats healthy, what makes them unhealthy, which foods to eat, and which ones to avoid.
What Are Unsaturated Fats?
Unsaturated fats have been gaining popularity in recent years among health and wellness circles. But what exactly are they, and why are they so good for you?
Unsaturated fats come in two forms — monounsaturated and polyunsaturated — and are found in a variety of foods. The main difference between the two is the number of bonds between the fatty acids in their fatty-acid chain. While monounsaturated fats are primarily composed of single bonds and a single double bond, polyunsaturated fats have single bonds and 2 to 6 double bonds. These fats are crucial and offer various health benefits, making them a vital inclusion in any diet.
Monounsaturated fats are known to be beneficial for heart health. In fact, a clinical trial found that individuals who consumed more monounsaturated fats in place of carbohydrates had lower blood pressure and lipid levels. As a result, their overall risk of cardiovascular diseases
was significantly reduced.
To incorporate more monounsaturated fats into your diet, consider adding olive, peanut, and canola oils, avocados, almonds, hazelnuts, pecans, sesame seeds, and pumpkin seeds to your meals. These healthy fats can be a delicious addition to any dish and can help you maintain good health.
After learning about the benefits of monounsaturated fats, some people might wonder if polyunsaturated fats are bad for them. Surprisingly, polyunsaturated fats can be even more beneficial for heart health than their counterparts. Let's dive into the science behind this!
Polyunsaturated fats are divided into two categories: omega-3s and omega-6s. Our body cannot produce these essential fats, so it's crucial to obtain them through our diet or supplements.
Omega-3s have many benefits, such as reducing inflammation and lowering levels of triglycerides (i.e., fats stored by the body). One study found that older adults with high levels of omega-3s lived, on average, 2.2 years longer than those with lower levels. To reap the rewards of these healthy fats, include foods that are rich in omega-3s, such as salmon, anchovies, halibut, and albacore tuna. Additionally, you can find lower concentrations of omega-3s in vegetable sources like flaxseeds (and flaxseed oil), chia seeds, walnuts, avocados, canola oil, and soybean oil.
Omega-6s also offer many health benefits, such as lowering harmful LDL cholesterol, increasing beneficial HDL cholesterol, and regulating blood sugar levels by increasing the body's sensitivity to insulin. You can find these nutritious fats almost exclusively in vegetable sources, so try incorporating veggie oils like sunflower, corn, safflower, and soybean oil into your diet. Also, look out for sunflower seeds, walnuts, pumpkin seeds, hemp seeds, and tofu, as these foods are also high in omega-6s.
If you're searching for an effortless way to include more unsaturated fats in your diet, try Kroma's Super Porridge. This delicious and straightforward superfood snack contains 11 grams of unsaturated fats from ingredients like sunflower seeds and hemp seeds, as well as walnut, pecan, and flaxseed meal.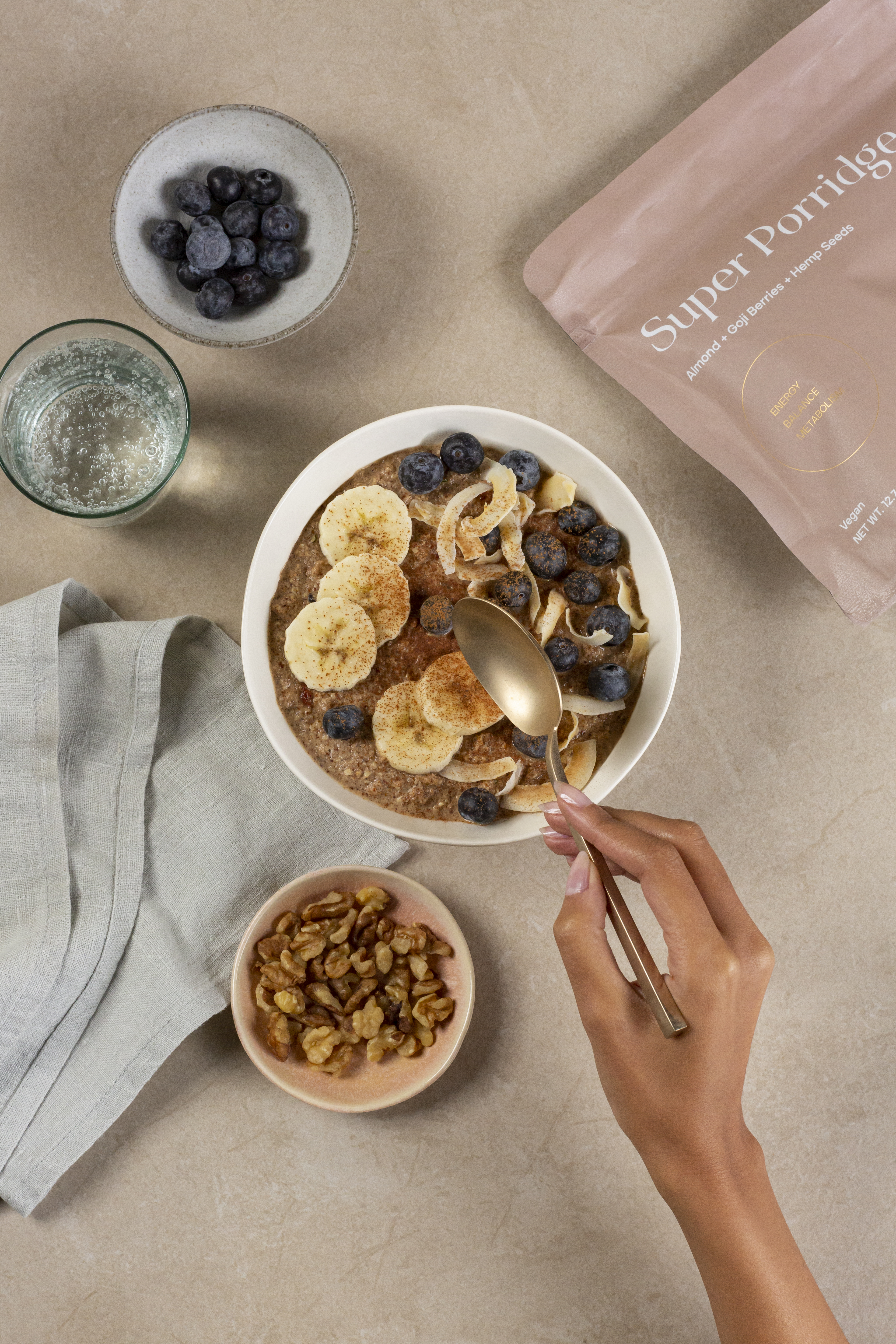 Unlike their unsaturated counterparts, saturated fats are often viewed as unhealthy and have been linked to various health issues. These types of fats can be found in many foods, from fatty cuts of meat, such as salmon, to MCT-rich products designed in a lab.
Saturated fats can be divided into two categories: MCT saturated fats and non-MCT saturated fats. The primary difference between these two lies in the length of the carbon atom chain that makes up the fat molecule.
Now, let's explore everything you need to know about saturated fats, why they're often viewed as unhealthy, and what you can do to ensure a healthy balance of fats in your diet.
Medium-chain triglycerides (MCTs) are saturated fats that are made in labs with coconut and palm kernel oils. MCTs are beneficial for people who cannot tolerate other types of fats, as they have shorter carbon chains and are more easily digestible. Moreover, MCTs are less likely to be stored as fat, and they may promote weight loss since they digest faster than other fats.
MCTs can be found in products containing coconut (powder, flesh, oil, nectar, etc.) alongside regular saturated fats. For the purest and most concentrated MCT fats, look for MCT oil or MCT oil powder. When searching for MCT-rich products, choose foods that use mostly MCT oil, coconut, or palm and coconut oils. Remember, MCT fats are categorized as saturated fats on the nutrition label. Thus, it's essential to read the ingredients list to ensure that most of the saturated fats come from high-MCT ingredients.
Kroma's Superfood Creamer contains two grams of saturated fat from coconut milk, MCT oil, and coconut nectar. This versatile creamer is plant-based and dairy- and gluten-free, with a subtle coconut smell and flavor that won't overpower your taste buds. You can easily add it to almost any drink, hot or cold, including coffee, lattes, teas, non-dairy milks, and smoothies. It's a perfect addition for anyone looking to add an MCT-rich superfood to their lifestyle.
Non-MCT saturated fats are not healthy, but they are almost unavoidable. Nearly every food contains some non-MCT saturated fats, including healthy foods like almonds, salmon, cauliflower, acai berries, and hemp milk. Overconsumption of saturated fats can trigger inflammation, so it's vital to eat moderate amounts and choose foods that are rich in other nutrients. Moreover, avoid replacing saturated fats with carbs, as this can cause its own litany of health issues.
Animal products are a significant source of unhealthy saturated fats. Limit or avoid consuming dairy products (like cheese, milk, butter, cream, sour cream & ice cream), red meats (like sausage, bacon, beef & salami), and sweet, grain-based desserts (like cakes, cookies & pastries). Instead, replace them with foods that are high in unsaturated fats and low in saturated fats.
Finding a substitute for your favorite sweet treat can be challenging, but Kroma's OMG Cookie Butter is a satisfying and healthy way to satiate your sweet tooth. With 5.5 grams of unsaturated fats and 3.5 grams of saturated fats, mostly from MCT-rich coconut butter and oil, this delicious treat is perfect for dessert. You can enjoy it by itself, mix it with other ingredients, or use it to make cookies. Savor the delightful taste of guilt-free goodness!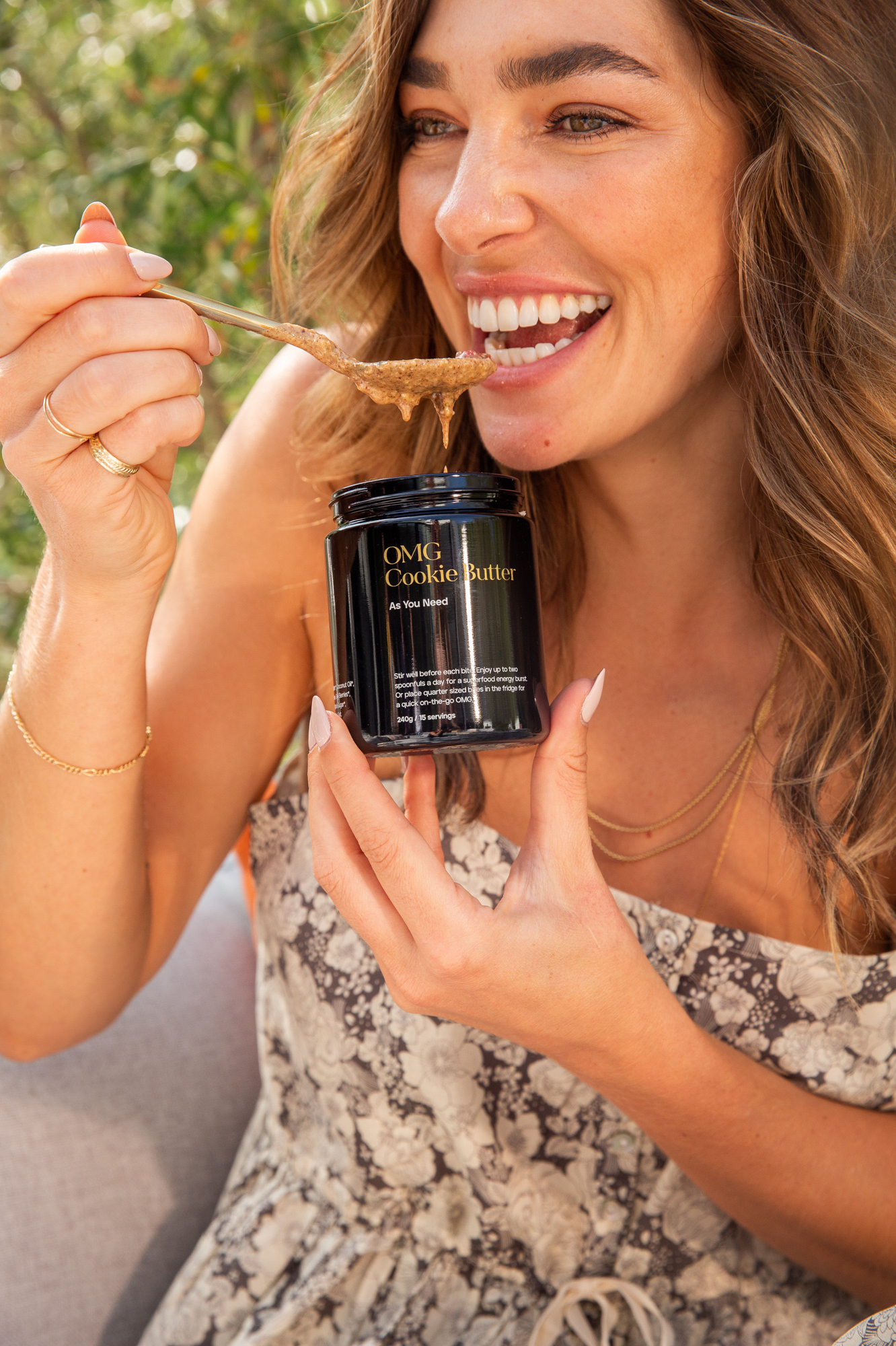 Trans fats, known as the worst of the worst, have been banned in the United States and several other countries. They are notorious for creating inflammation, promoting insulin resistance (which may eventually lead to diabetes), raising bad cholesterol, and lowering good cholesterol. Shockingly, even a small amount of trans fat can have serious consequences - the risk of coronary heart disease can increase by 23% for every additional 2% of calories from trans fats.
Although trans fats are banned in many countries, they can still be found in some foods. Small amounts of trans fats can be naturally found in beef and dairy. Some foods can also create and absorb trans fats during the production process. Therefore, it's essential to be cautious with vegetable oils and fried foods. Partially hydrogenated oils are the main source of trans fat and were commonly used for frying, baking, and making processed snacks before the U.S. ban in 2015.
To avoid trans fats, the most important thing to do is to double-check for these oils in products that have long shelf lives. Although the U.S. ban was enacted in 2015, trans fats were not phased out of the production process until 2018, and foods with trans fats were allowed to be sold until 2020. It's vital to check old foods in your home for trans fats; common culprits include microwave popcorn, vegetable shortening, non-dairy creamers, crackers, and tub/can frosting.
To prioritize your health, focus on incorporating unsaturated fats and MCTs into your diet. Instead of limiting yourself, make it a priority to include healthy fats. Once you're comfortable with incorporating healthy fats, begin reducing your intake of unhealthy saturated fats. Additionally, it's crucial to check old foods for trans fats and avoid foods that contain trans fats naturally or as part of the production/cooking process. Be mindful of not replacing unhealthy fats with carbs!
At Kroma, we believe that food is medicine. That's why we focus on limiting saturated fats and including unsaturated fats and MCTs in our nutrient-rich products. Nearly half of our products contain unsaturated fats, more than 25% contain healthy MCT saturated fats, and 50% are saturated fat-free. With our Kroma 5-Day Reset, you can integrate these fat-healthy foods into your daily routine, rejuvenating your body and mind for complete wellness.